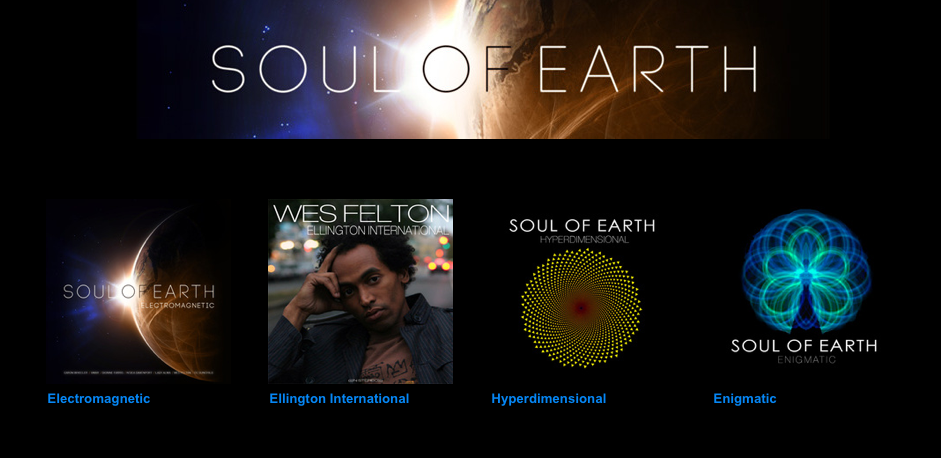 Click HERE to go to SOUL OF EARTH'S MUSIC PAGE.
"Electromacgnetic", the first album of Soul Of Earth's "Black Love Trilogy" (part 1 0f 3)


Our first collaboration album with Wes Felton, "Ellington International"
"Hyperdimensional", Soul Of Earth's first instrumental album of compositions featured on The Weather Channel's "Local On The 8's". There's a few dance classics on here.
"Enigmatic" is Soul Of Earth's second album for The Weather Channel. Another collection of classic instrumentals.