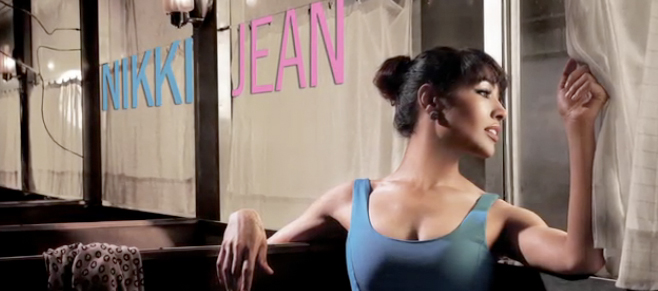 You may not know her now but you will.
Nikki Jean joined forces with Daryl Hall for a set that includes five songs from her debut, including "Steel and Feathers," an unfinished Bob Dylan song from the "Shot of Love" era that she finished with his blessings. The two also perform "How to Unring a Bell," by Philly International great Thomas Bell, "My Love" co-penned by legendary Motown tunesmith Lamont Dozier, "Patty Crash," a collaboration with Paul Williams, and a Carly Simon co-write, "Sex Lies and Sunshine." The duo also tackles "My Mistake Was to Love You," the 1973 duet featuring Diana Ross and Marvin Gaye, and the 1983 Daryl Hall & John Oates Top 10 smash, "One on One."
Says Daryl Hall: "She is a real ball of energy, and I can't believe she wrote such great songs with all of those amazing writers! It's quite an accomplishment for an artist at any point in his or her career."
Coming off appearances on Late Night with David Letterman, WNYC's Soundcheck and NPR's Weekend Edition, Nikki Jean debut has received glowing notices in the Wall Street Journal, and People. The N.Y. Daily News said, admiringly, "You'll have trouble suppressing a smile."
The singer-songwriter-pianist and occasional actress, whose real name is Nicholle Jean Leary, had a featured role on Lupe Fiasco's second album, The Cool, as both lyricist and vocalist. She also had a role in the award-winning independent film On the Outs. She also took part in Kanye West's Glow in the Dark Tour with Lupe, Rihanna and N.E.R.D. In 2011, she signed as a recording artist with Steve Greenberg's indie label S-Curve Records to release her debut.
SEE THE VIDEO "Live From Daryl's House" HERE: